In the early fifties in the Soviet Union there was a need to expand the range and increase the production of wrist and pocket watches. The decree of the USSR Council of Ministers and the Belarus Soviet Socialist Republic's Council of Ministers marked the beginning of the watch industry in Belarus. This started with the construction of the plant at the end of 1953. Of course, much was associated with the post-war difficulties of the lack of workers, materials and equipment. Therefore, the first specialty of many watchmakers was the specialty of the auxiliary worker in construction..
By mid-1955, the first stage of construction was completed and the Minsk watch Plant was transferred to the operating enterprise on November 24. In 1959, at the request of the Minsk Watch Plant in Minsk Polytechnic was opened evening department to train specialists from among the workers of the plant.
In 1963, were the first graduates of the department "Production of instruments of time".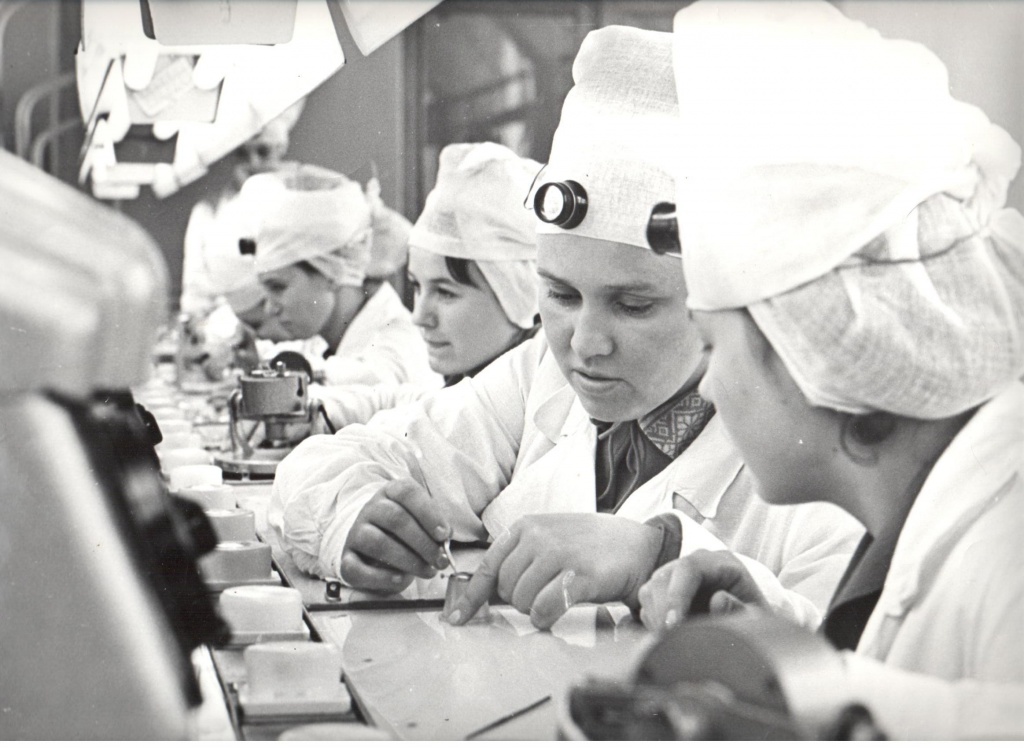 Since 2010, 80% of the shares of the Minsk Watch Plant belongs to the Swiss company "Franck Muller International B.V." , thanks to which the production is modernized and are mastered new technologies, produced new collections of watches that meet modern trends in the watch market.
On November 24, 2012 Minsk Watch Plant has opened its first shop of a new type. The flagship store "Luch" symbolizes the modernization of the plant and the renewal of the range and became the first in the network of similar stores. The opening was attended by CEO of "Franck Muller" Vartan Sirmakes and First Deputy Prime Minister Vladimir Semashko.
To date, there are 12 company stores in the Republic of Belarus, as well as online store luch.by.
In 1960 has begun the development of a new caliber of watch and it was created the design of the watch movement with diameter of 13 mm and height of 3.4 mm. The design of the watch movement and the external design of the watch were inspired by the experience with the watch "Zarya".
In 1961, it was produced a pilot batch of watch "Minsk" (Luch-1300). But in 1962 the development of watches was suspended, and the plant switched to the development of men's watches "Vympel". The Ministry of industry together with the plant took the decision to manufacture extra flat men's watches "Vympel", produced by the 1st Moscow watch Plant, which gave them their technical documentation. This watch has received the trade mark "Luch-2209". Throughout the history of our existence we have mastered more than 1,700 different models, many of them have been recognized far abroad, and some have even been awarded by gold medals.
An important achievement was also the development of our own movements: quartz, mechanical, including automatic.