In the early fifties in the Soviet Union there was a need to expand the range and increase the production of wrist and pocket watches. The decree of the USSR Council of Ministers and the Belarus Soviet Socialist Republic's Council of Ministers marked the beginning of the watch industry in Belarus. This started with the construction of the plant at the end of 1953. Of course, much was associated with the post-war difficulties of the lack of workers, materials and equipment. Therefore, the first specialty of many watchmakers was the specialty of the auxiliary worker in construction..
By mid-1955, the first stage of construction was completed and the Minsk watch Plant was transferred to the operating enterprise on November 24. In 1959, at the request of the Minsk Watch Plant in Minsk Polytechnic was opened evening department to train specialists from among the workers of the plant.
In 1963, were the first graduates of the department "Production of instruments of time".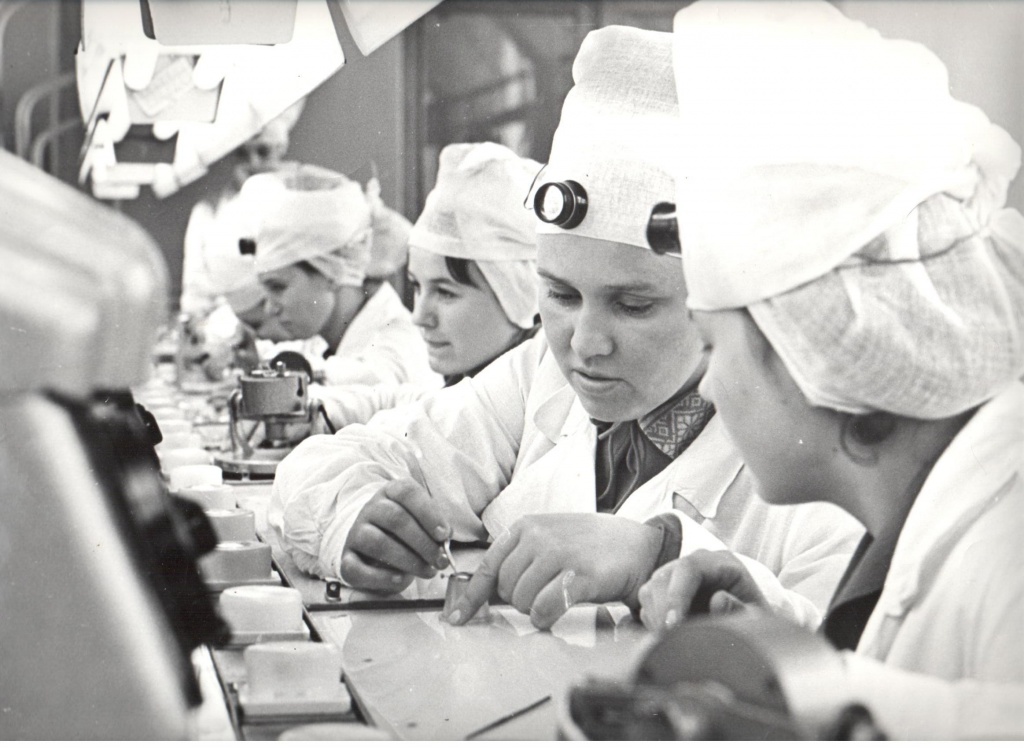 Since 2010, 80% of the shares of the Minsk Watch Plant belongs to the Swiss company "Franck Muller International B.V." , thanks to which the production is modernized and are mastered new technologies, produced new collections of watches that meet modern trends in the watch market.
On November 24, 2012 Minsk Watch Plant has opened its first shop of a new type. The flagship store "Luch" symbolizes the modernization of the plant and the renewal of the range and became the first in the network of similar stores. The opening was attended by CEO of "Franck Muller" Vartan Sirmakes and First Deputy Prime Minister Vladimir Semashko.
To date, there are 12 company stores in the Republic of Belarus, as well as online store luch.by.